Welcome to the Wholesale Hub
This is where we bring buyers and sellers together to buy off market properties.
Buyers, if you see a property please call us or email us for more information. Sellers feel free to call us and we will present your properties. All this is free of charge, we are just looking to lend on the property.
Do you have a property to offer investors? Please fill out our property submission form using the button below.
| | |
| --- | --- |
| Year Built | 1948 |
| Beds | 3 |
| Baths | 2 |
| Total SF | 1510 |
| Gross SF | 1510 |
| Above Ground SF | 1510 |
| Basement SF | None |
| Garage/Parking | None |
| Water/Sewer | Public/Public |
| | |
| --- | --- |
| Lot SF | 8775 |
| Zoning | R7 |
| Land Use | SFR |
| Assessed Year | 2017 |
| Assessed Land | $73,000 |
| Assessed Structure | $150,000 |
| Assessed Total | $223,000 |
| Tax Amount | $4303 |
| Occupancy | |
Price: $275,000
FMV: $40-50k
Range for fix/flip: $360,000-370,000
Closing Details: TBD
Closing Date:
EM Deposit:
List Back: No
Closing Costs:
Escrow Company:
| | |
| --- | --- |
| Year Built | 1978 |
| Beds | 4 |
| Baths | 3 |
| Total SF | 2260 |
| Gross SF | 2260 |
| Above Ground SF | 1370 |
| Basement SF | 890 |
| Garage/Parking | attached 2 car |
| Water/Sewer | Public/Public |
| | |
| --- | --- |
| Lot SF | 2260 |
| Zoning | RS7-2 |
| Land Use | SFR |
| Assessed Year | 2017 |
| Assessed Land | $79,000 |
| Assessed Structure | $178,000 |
| Assessed Total | $257,000 |
| Tax Amount | $4063 |
| Occupancy | Occupied |
Price: $350,000
FMV: $465,000
Range for fix/flip: $
Closing Details: TBD
Closing Date: 8/1
EM Deposit:
List Back: No
Closing Costs:
Escrow Company:
| | |
| --- | --- |
| Year Built | 1952 |
| Beds | 2 |
| Baths | 1 |
| Total SF | 820 |
| Gross SF | 820 |
| Above Ground SF | 820 |
| Basement SF | none |
| Garage/Parking | none |
| Water/Sewer | Public/Public |
| | |
| --- | --- |
| Lot SF | 24,565 |
| Zoning | SF 5000 |
| Land Use | SFR |
| Assessed Year | 2017 |
| Assessed Land | $173,000 |
| Assessed Structure | $78,000 |
| Assessed Total | $251,000 |
| Tax Amount | $3323 |
| Occupancy | |
Price: $410,000
FMV: $
Range for fix/flip: $
Closing Details: TBD
Closing Date:
EM Deposit:
List Back: No
Closing Costs:
Escrow Company:
Mullen Rd SE, Olympia (Waterfront on Pattison Lake)
| | |
| --- | --- |
| Year Built | 1948 |
| Beds | 4 |
| Baths | 3.5 |
| Total SF | 4823 |
| Gross SF | 4823 |
| Above Ground SF | 4823 |
| Basement SF | none |
| Garage/Parking | Attached |
| Water/Sewer | Public/Septic |
| | |
| --- | --- |
| Lot SF | 19979 |
| Zoning | LD 0-4 |
| Land Use | SFR w/MIL |
| Assessed Year | 2017 |
| Assessed Land | $186,300 |
| Assessed Structure | $392,100 |
| Assessed Total | $578,400 |
| Tax Amount | $7941 (2018) |
| Occupancy | Vacant |
Price: $562,000
FMV: $750k – $850k
Range for fix/flip: $85k – 125k
Closing Details:
Closing Date: 08/02/18
EM Deposit:
List Back: No
Closing Costs: Buyer pays all title, escrow fees including excise tax
Escrow Company: Stewart Title
| | |
| --- | --- |
| Year Built | 1910 |
| Beds | 2 |
| Baths | 2 |
| Total SF | 1219 |
| Gross SF | 1219 |
| Above Ground SF | 4792 |
| Basement SF | none |
| Garage/Parking | Detached |
| Water/Sewer | Unknown |
| | |
| --- | --- |
| Lot SF |  4792 |
| Zoning | R4 |
| Land Use | SFR |
| Assessed Year | 2017 |
| Assessed Land | $95,100 |
| Assessed Structure | $86,600 |
| Assessed Total | $181700 |
| Tax Amount | $2468 (2018) |
| Occupancy | Tenants |
Price: $250,000
FMV: $410k-420k
Range for fix/flip: $40k-50k
Closing Details: TBD
Closing Date:
EM Deposit:
List Back:
Closing Costs:
Escrow Company:
| | |
| --- | --- |
| Year Built | 1963 |
| Beds | 3 |
| Baths | 1.5 |
| Total SF | 1030 |
| Gross SF | 1030 |
| Above Ground SF | 7000 |
| Basement SF | none |
| Garage/Parking | attached 1 |
| Water/Sewer | public/public |
| | |
| --- | --- |
| Lot SF |  7000 |
| Zoning | SR6 |
| Land Use | SFR |
| Assessed Year | 2017 |
| Assessed Land | $80,000 |
| Assessed Structure | $147,000 |
| Assessed Total | $227,000 |
| Tax Amount | $3760 (2018) |
| Occupancy | Tenants |
Price: $280,000
FMV: $380,000
Range for fix/flip: $40k-50k
Closing Details: TBD
Closing Date:
EM Deposit:
List Back:
Closing Costs:
Escrow Company:
Tacoma 8-plex
8.2% Cap Rate w/ Gross Income of $6911/mo
8 Separate Structures
 Renovated in 2016
Roof, Paint all Recent
Year Built
1924
Beds
3 – 2Bd/

5 -1Bd

Baths
all 1 bath
Total SF
1926
Gross SF
1926
Above Ground SF
9000
Basement SF
none
Garage/Parking
5 carport
Water/Sewer
NA
| | |
| --- | --- |
| Lot SF |  9000 |
| Zoning | SF |
| Land Use | SFR |
| Assessed Year | 2017 |
| Assessed Land | $49,900 |
| Assessed Structure | $148,900 |
| Assessed Total | $198,800 |
| Tax Amount | $3764 (2018) |
| Occupancy | Tenants |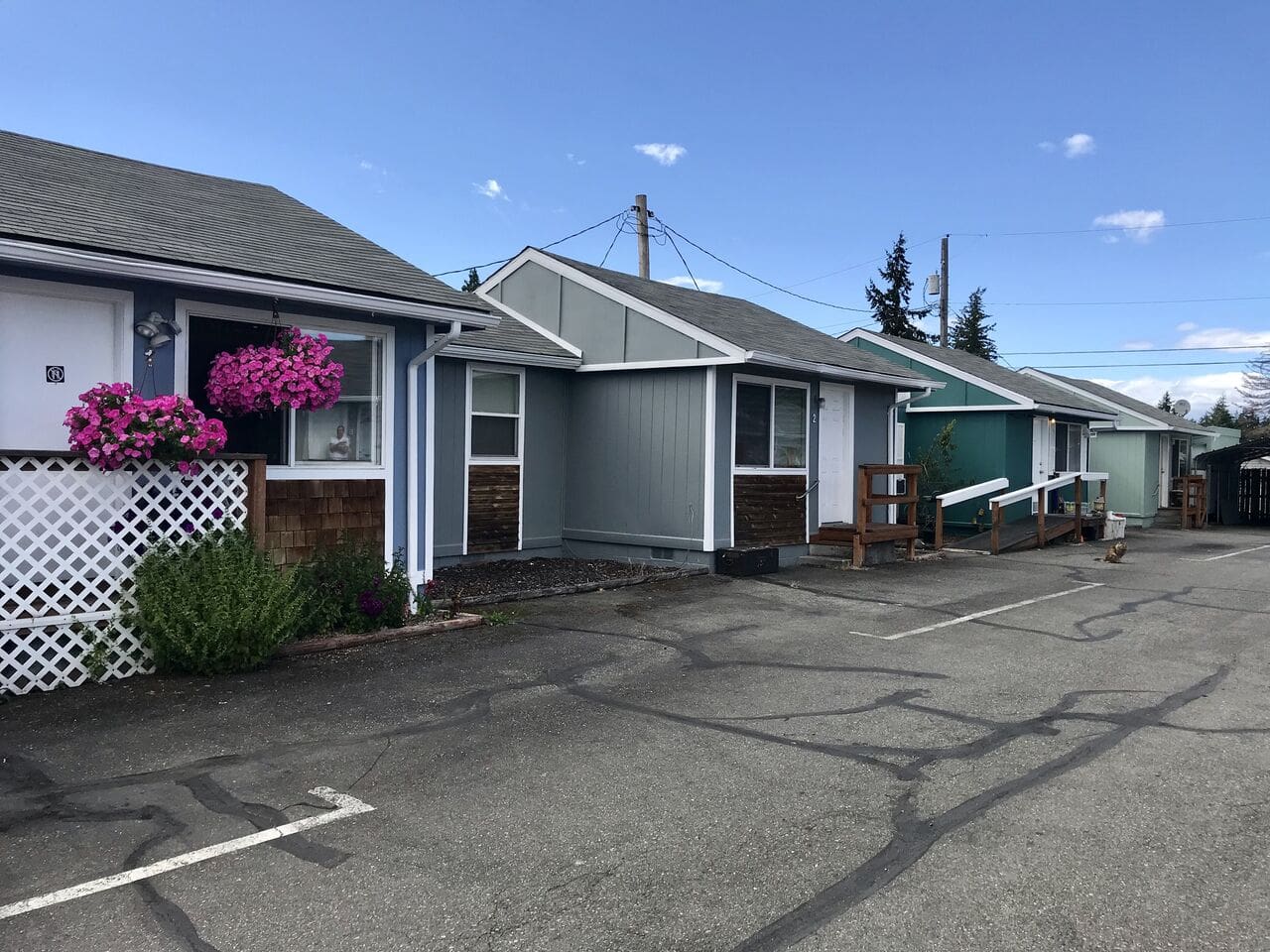 Price: $799,000
FMV: $
Range for fix/flip: $
Closing Details: TBD
Closing Date:
EM Deposit:
List Back:
Closing Costs:
Escrow Company:
80th Avenue Court E, Puyallup
| | |
| --- | --- |
| Year Built | 2005 |
| Beds | 4 |
| Baths | 3 |
| Total SF | 2314 |
| Gross SF | 2821 |
| Above Ground SF | 2314 |
| Basement SF | none |
| Garage/Parking | Attached 2 car |
| Water/Sewer | Public/Public |
| | |
| --- | --- |
| Lot SF |  4260 |
| Zoning | MSF |
| Land Use | SFR |
| Assessed Year | 2017 |
| Assessed Land | $61,700 |
| Assessed Structure | $204,700 |
| Assessed Total | $266,400 |
| Tax Amount | $4178 (2018) |
| Occupancy | |
Price: $299,950
FMV: $400,000
Range for fix/flip: $20k-30k
Closing Details: TBD
Closing Date:
EM Deposit:
List Back:
Closing Costs:
Escrow Company:
33rd ave S, Seattle WA, 98118
| | |
| --- | --- |
| Year Built | 1943 |
| Beds | 3 |
| Baths | 1 |
| Total SF | 1130 |
| Gross SF | 7125 |
| Above Ground SF | 1130 |
| Basement SF | none |
| Garage/Parking | None |
| Water/Sewer | Public/Public |
| | |
| --- | --- |
| Lot SF |  7125 |
| Zoning | SF 5000 |
| Land Use | SFR |
| Assessed Year | 2017 |
| Assessed Land | $129,000 |
| Assessed Structure | $130,000 |
| Assessed Total | $259,00 |
| Tax Amount | $3543 (2018) |
| Occupancy | |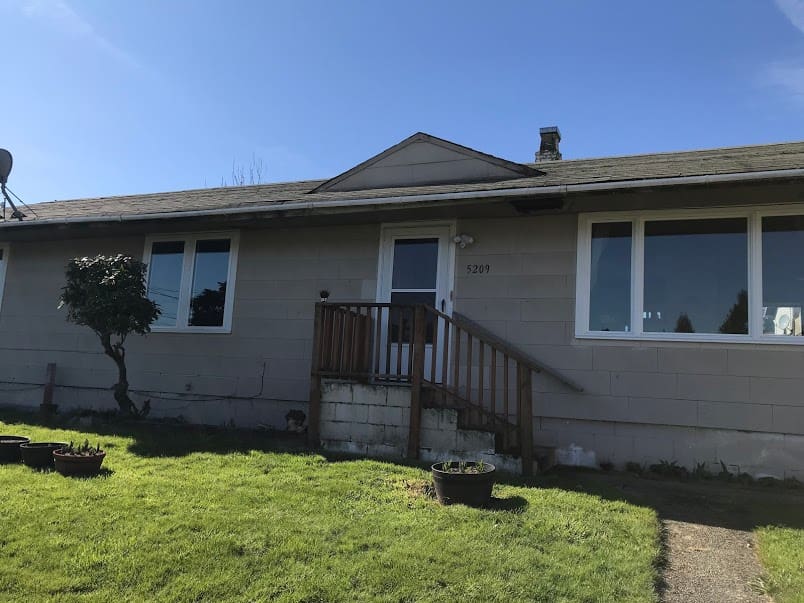 Price: $365,000
FMV: $550,000
Range for fix/flip: $75k
Closing Details:
Closing Date: 90 days
EM Deposit: 10k
List Back:
Closing Costs: 50/50
Escrow Company:
4624 S J Street, Tacoma WA
| | |
| --- | --- |
| Year Built | 1905 |
| Beds | 3 |
| Baths | 1.75 |
| Total SF | 1796 |
| Gross SF | 1796 |
| Above Ground SF | 1796 |
| Basement SF | none |
| Garage/Parking | Detached |
| Water/Sewer | Unknown |
| | |
| --- | --- |
| Lot SF |  6500 |
| Zoning | R2 |
| Land Use | SFH |
| Assessed Year | 2017 |
| Assessed Land | $59,600 |
| Assessed Structure | $143,700 |
| Assessed Total | $203,300 |
| Tax Amount | $3213 (2018) |
| Occupancy | Seller occupied |
Price: $255,000
FMV: $375,000
Range for fix/flip: $40k
Closing Details: TBD
Closing Date: ASAP
EM Deposit:
List Back:
Closing Costs: TBD
Escrow Company:
| | |
| --- | --- |
| Year Built | 1930 |
| Beds | 5 |
| Baths | 2 |
| Total SF | 7500 |
| Gross SF | 1830 |
| Above Ground SF | 1830 |
| Basement SF | 0 |
| Garage/Parking | TBD |
| | Public/Public |
| | |
| --- | --- |
| Lot SF |  7500 |
| Zoning | SF 7200 |
| Land Use |  SFR |
| Assessed Year | 2017 |
| Assessed Land | 240,000 |
| Assessed Structure | 213,000 |
| Assessed Total | 453,000 |
| Tax Amount | 5378 |
| Occupancy | TBD |
Price: $655,000
FMV: $975,000
Range for fix/flip: $150,000
Closing Details:
Closing Date: 60 Days
EM Deposit: $40,000
List Back: Open
Closing Costs: TBD
Escrow Company:
S Summit Ave, Bremerton
(1 lot with 1 main dwelling and a mother-in-law second dwelling)
| | |
| --- | --- |
| Year Built | 1937 |
| Beds | 3 |
| Baths | 2 |
| Total SF | 5227 |
| Gross SF | 1345 |
| Above Ground SF | 1345 |
| Basement SF | 0 |
| Garage/Parking | Attached Garage |
| | Public/Public |
| | |
| --- | --- |
| Lot SF |  5227 |
| Zoning | City |
| Land Use |  SFR |
| Assessed Year | 2017 |
| Assessed Land | 30,600 |
| Assessed Structure | 129,150 |
| Assessed Total | 159,750 |
| Tax Amount | 2092 |
| Occupancy | Occupied |
Price: $170,000
FMV: $300,000
Range for fix/flip: TBD
Closing Details:
Closing Date: Open
EM Deposit:
List Back: No
Closing Costs:
Escrow Company:
Wallingford Ave N, Shoreline
-OPEN HOUSE FRIDAY 6/21 AT 2 PM, EMAIL OR CALL FOR ADDRESS-
| | |
| --- | --- |
| Year Built | 1942 |
| Beds | 3 |
| Baths | 2 |
| Total SF | 2620 |
| Gross SF | 2620 |
| Above Ground SF | 2620 |
| Basement SF | 0 |
| Garage/Parking | Carport |
| | Public/Public |
| | |
| --- | --- |
| Lot SF |  8109 |
| Zoning | R6 |
| Land Use |  SFR |
| Assessed Year | 2017 |
| Assessed Land | 200,000 |
| Assessed Structure | 245,000 |
| Assessed Total | 445,000 |
| Tax Amount | 6503 |
| Occupancy | Occupied |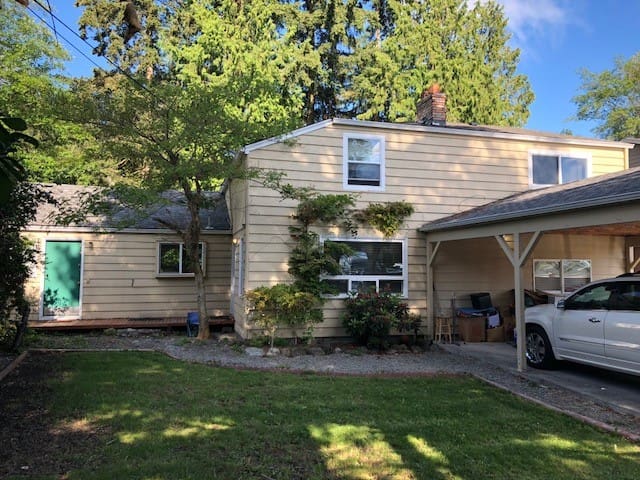 Price: $545,000
FMV: $775,000
Range for fix/flip: $85k
Closing Details:
Closing Date: 7/13/18
EM Deposit:20k
List Back:
Closing Costs:
Escrow Company:
| | |
| --- | --- |
| Year Built | 2011 |
| Beds | 4 |
| Baths | 2.5 |
| Total SF | 1679 |
| Gross SF | 1679 |
| Above Ground SF | 1679 |
| Basement SF | 0 |
| Garage/Parking | Attached |
| Water/Sewer | N/A |
| | |
| --- | --- |
| Lot SF |  45,738 |
| Zoning | |
| Land Use |  SFR |
| Assessed Year | 2017 |
| Assessed Land | 105,000 |
| Assessed Structure | 145,600 |
| Assessed Total | 250,600 |
| Tax Amount | 3669 |
| Occupancy | Occupied |
Price: $344,950
FMV: $500k-530k
Range for fix/flip: $45k-55k
Closing Details: TBD
Closing Date:
EM Deposit:
List Back:
Closing Costs:
Escrow Company:
| | |
| --- | --- |
| Year Built | 2004 |
| Beds | 3 |
| Full Bath | 2 |
| Total SF | 2112 |
| Gross SF | 2112 |
| Above Ground SF | 1424 |
| Basement SF | 0 |
| Garage/Parking | Attached |
| Water/Sewer | Well/Septic |
| | |
| --- | --- |
| Lot SF |  25,263 |
| Zoning | RL1/1 |
| Land Use |  SFR |
| Assessed Year | 2017 |
| Assessed Land | 44,200 |
| Assessed Structure | 203,700 |
| Assessed Total | 247,900 |
| Tax Amount | 3346 |
| Occupancy | Vacant at closing |
Price: $277,000
FMV: $350k-370k
Range for fix/flip: $10k-$15k
Closing Details:
Closing Date: 6/30
EM Deposit:
List Back:
Closing Costs: Buyer pays all
Escrow Company:
180th Pl SW, Lynnwood, WA
| | |
| --- | --- |
| Year Built | 1967 |
| Beds | 3 |
| Full Bath | 2 |
| Total SF | 8276 |
| Gross SF | 1424 |
| Above Ground SF | 1424 |
| Basement SF | 0 |
| Garage/Parking | Attached |
| Water/Sewer | Unknown |
| | |
| --- | --- |
| Lot SF |  8276 |
| Zoning | SF |
| Land Use |  SFR |
| Assessed Year | 2017 |
| Assessed Land | 171,000 |
| Assessed Structure | 137,000 |
| Assessed Total | 308,000 |
| Tax Amount | 3262 |
| Occupancy | TBD |
Price: $399,950
FMV: $575,000
Range for fix/flip: $45k – $60k
Closing Details: TBD
Closing Date:
EM Deposit:
List Back: Open
Closing Costs:
Escrow Company:
160th St S, Spanaway (Spanaway Country Club Duplex)
| | |
| --- | --- |
| Year Built | 1965 |
| Beds | 4 |
| Full Bath | 2 |
| | |
| Gross SF | 1536 |
| Above Ground SF | 1536 |
| Basement SF | 0 |
| Garage/Parking | Carport |
| Water/Sewer | Sewer Connected |
| | |
| --- | --- |
| Lot SF |  15,000 |
| Zoning | SF |
| Land Use |  SFR |
| Assessed Year | 2017 |
| Assessed Land | 69,600 |
| Assessed Structure | 113,400 |
| Assessed Total | 183,000 |
| Tax Amount | 2649 |
| Occupancy | Vacant prior to closing |
Price: $265,000
FMV:TBD
Range for fix/flip: TBD
Closing Details:
Closing Date: est 07/13/18
EM Deposit: $10,000
List Back: Open
Closing Costs: Buyer pays all closing costs
Escrow Company:
| | |
| --- | --- |
| Year Built | 1983 |
| Beds | 5 |
| Full Bath | 2 |
| Half and 3/4 Bath | 1 half bath |
| Gross SF | 2257 |
| Above Ground SF | 2257 |
| Basement SF | 0 |
| Garage/Parking | Attached 432 sqft |
| Water/Sewer | N/A |
| | |
| --- | --- |
| Lot SF |  54,886 |
| Zoning | R5 |
| Land Use |  SFR |
| Assessed Year | 2018 |
| Assessed Land | 173,600 |
| Assessed Structure | 172,800 |
| Assessed Total | 346,600 |
| Tax Amount | 4654 |
| Occupancy | Vacant |
Price: $488,000
FMV:$720k-730k
Range for fix/flip: 60k-70k
Closing Details:
Closing Date: est 6/31
EM Deposit: $5,000
List Back: Open
Closing Costs: Buyer pays all closing costs
Escrow Company:
| | |
| --- | --- |
| Year Built | 1980 |
| Beds | 5 |
| Full Bath | 3 |
| Half and 3/4 Bath | 0 |
| Gross SF | 2300 |
| Above Ground SF | 1200 |
| Basement SF | 1100 |
| Garage/Parking | Attached 2 car garage |
| Water/Sewer | Public/Public |
| | |
| --- | --- |
| Lot SF |  8580 |
| Zoning | SR6 |
| Land Use |  SFR |
| Assessed Year | 2018 |
| Assessed Land | 90,000 |
| Assessed Structure | 195,000 |
| Assessed Total | 285,000 |
| Tax Amount | 4101 |
| Occupancy | Occupied by tenant |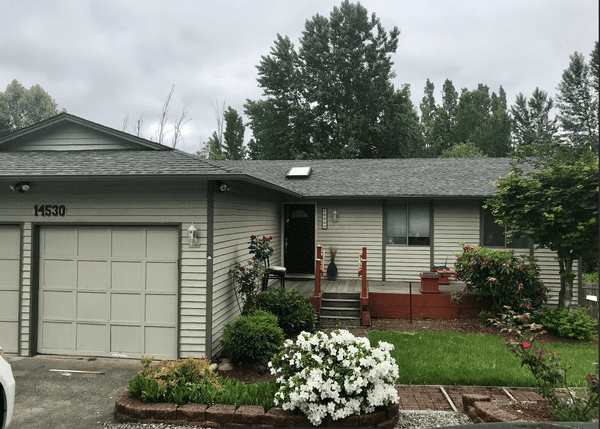 Price: $359,950
FMV: 540k-550k
Range for fix/flip: 45k-55k
Closing Details: TBD
Closing Date:
EM Deposit:
List Back:
Closing Costs:
Escrow Company:
| | |
| --- | --- |
| Year Built | 1918 |
| Beds | 4 |
| Full Bath | 2 |
| Half and 3/4 Bath | 0 |
| Gross SF | 1,452 |
| Above Ground SF | 1,452 |
| Basement SF | 0 |
| Garage/Parking | none |
| Water/Sewer | |
| | |
| --- | --- |
| Lot SF |  4300 |
| Zoning | R2 |
| Land Use |  SFR |
| Assessed Year | 2018 |
| Assessed Land | 52,900 |
| Assessed Structure | 158,000 |
| Assessed Total | 210,900 |
| Tax Amount | $3,333 |
| Occupancy | Occupied by tenant |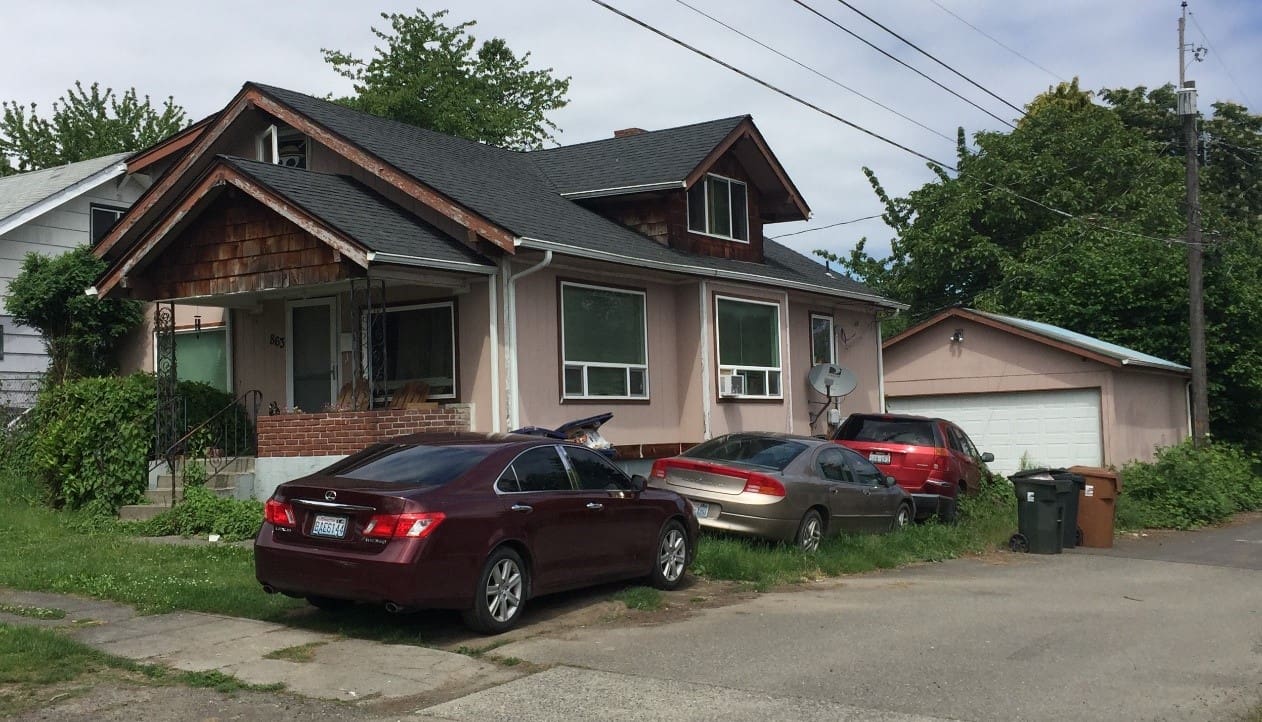 Price: $200,000
FMV: 335,000
Range for fix/flip:40k
Closing Details:
Closing Date: Negotiable
EM Deposit: $5,000
List Back:
Closing Costs: Standard
Escrow Company:
| | |
| --- | --- |
| Year Built | 1915 |
| Beds | 2 |
| Full Bath | 1 |
| Half and 3/4 Bath | 0 |
| Gross SF | 1,288 |
| Above Ground SF | 1,288 |
| Basement SF | 0 |
| Garage/Parking | none |
| Water/Sewer | |
| | |
| --- | --- |
| Lot SF |  .28 acre |
| Zoning | |
| Land Use |  SFR |
| Assessed Year | 2018 |
| Assessed Land | 73,800 |
| Assessed Structure | 40,400 |
| Assessed Total | 114,200 |
| Tax Amount | $3,824 |
| Occupancy | vacant |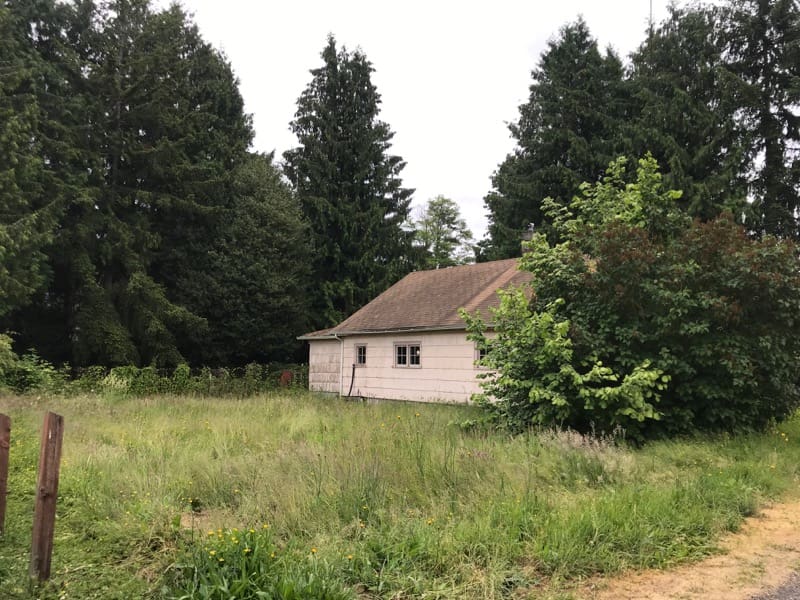 Price: $124k
FMV: $270k – $280k
Range for fix/flip: 50k – 60k
Closing Details: TBD
Closing Date: 06/25
EM Deposit: $1000
List Back: Open
Closing Costs:
Escrow Company: Chicago
| | |
| --- | --- |
| Year Built | 1923 |
| Beds | 3 |
| Full Bath | 1 |
| Half and 3/4 Bath | 0 |
| Gross SF | 1,000 |
| Above Ground SF | 1,000 |
| Basement SF | 0 |
| Garage/Parking | 2 carport |
| Water/Sewer | public/public |
| | |
| --- | --- |
| Lot SF |  6480 |
| Zoning | C1 |
| Land Use |  SFR |
| Assessed Year | 2017 |
| Assessed Land | 70,000 |
| Assessed Structure | 123,000 |
| Assessed Total | 193,000 |
| Tax Amount | $3,824 |
| Occupancy | Vacant |
Price: $200k
FMV: $320
Range for fix/flip: 30k-50k
Closing Details: TBD
Closing Date:
EM Deposit:
List Back:
Closing Costs:
Escrow Company:
| | |
| --- | --- |
| Year Built | 1913 |
| Beds | 2 |
| Full Bath | 1 |
| Half and 3/4 Bath | 0 |
| Gross SF | 900 |
| Above Ground SF | 900 |
| Basement SF | 0 |
| Garage/Parking | 2 carport |
| Water/Sewer | public/public |
| | |
| --- | --- |
| Lot SF |  4320 |
| Zoning | C1 |
| Land Use |  SFH |
| Assessed Year | 2017 |
| Assessed Land | 66,000 |
| Assessed Structure | 101,000 |
| Assessed Total | 167,000 |
| Tax Amount | $3,261 |
| Occupancy | Vacant |
Price: $175k
FMV: $290-300
Range for fix/flip:
Closing Details:
Closing Date:
EM Deposit:
List Back:
Closing Costs:
Escrow Company:
N Union Ave, Tacoma
*WATER VIEW*
| | |
| --- | --- |
| Year Built | 1920 |
| Beds | 2 |
| Full Bath | 1 |
| Half and 3/4 Bath | one half bath |
| Gross SF | 2381 |
| Above Ground SF | 1164 |
| Basement SF | 1164 |
| Garage/Parking | Attached |
| Water/Sewer | |
| | |
| --- | --- |
| Lot SF |  6152 |
| Zoning | R2 |
| Land Use |  SFR |
| Assessed Year | 2017 |
| Assessed Land | 258,800 |
| Assessed Structure | 265,900 |
| Assessed Total | 524,700 |
| Tax Amount | 8,002 |
| Occupancy | |
Price: $599,950
FMV: $
Range for fix/flip:
Closing Details:TBD
Closing Date:
EM Deposit:
List Back:
Closing Costs:
Escrow Company:
NE 128th street, Kirkland WA, 9803
100 sqft. shed, Backyard fully fenced, 400 sqft deck w/new landings & stairs
| | |
| --- | --- |
| Year Built | 1963 |
| Beds |  4 |
| Full Bath |  2 |
| Half and 3/4 Bath |  1 half |
| Gross SF | 2150 |
| Above Ground SF |  1090 |
| Basement SF |  1060 |
| Garage/Parking |  2 car attached garage |
| Water/Sewer |  Public/Public |
| | |
| --- | --- |
| Lot SF | 9525 |
| Zoning | RSA 6 |
| Land Use |  SFR |
| Assessed Year | 2018 |
| Assessed Land |  254,000 |
| Assessed Structure |  142,000 |
| Assessed Total |  396,000 |
| Tax Amount | 4421 |
| Occupancy |  Occupied |
Price: $650k
FMV: $900k
Range for fix/flip: 40k-60k
Closing Details: TBD – minimum 30 day close
Closing Date:
EM Deposit:
List Back: No
Closing Costs: buyer pays all
Escrow Company: Horizon
Comes with southern adjacent lot (3,300 sqft/.08 acres, tax assessed at $62300)
| | |
| --- | --- |
| Year Built | 1951 |
| Beds |  2 |
| Full Bath |  1 |
| Half and 3/4 Bath | |
| Gross SF | 944 |
| Above Ground SF | 944 |
| Basement SF | 0 |
| Garage/Parking | 392 detached |
| Water/Sewer |  public/public |
| | |
| --- | --- |
| Lot SF | 5830 |
| Zoning | SFR |
| Land Use |  SFR |
| Assessed Year | 2018 |
| Assessed Land |  83,200 |
| Assessed Structure |  80,800 |
| Assessed Total |  164,000 |
| Tax Amount | 2126 |
| Occupancy | Vacant |
Price: $219,900
FMV: $320,000
Range for fix/flip:
Closing Details:
Closing Date: Within 10 days
EM Deposit: $2500 non refundable
List Back: No
Closing Costs: Seller pays for excise tax, standard title/escrow fees
Escrow Company: TBD
9 acres w/ well house, garage & storage shed
| | |
| --- | --- |
| Year Built | 1949 |
| Beds |  3 |
| Full Bath |  2 |
| Half and 3/4 Bath | |
| Gross SF | 1280 |
| Above Ground SF | |
| Basement SF | |
| Garage/Parking | |
| Water/Sewer |  Individual/Individual |
| | |
| --- | --- |
| Lot SF | 360,676 |
| Zoning | RA5 |
| Land Use |  SFR |
| Assessed Year | 2018 |
| Assessed Land |  291,000 |
| Assessed Structure |  22,000 |
| Assessed Total |  313,000 |
| Tax Amount | 4588 |
| Occupancy | |
Price: $390k
FMV: $
Range for fix/flip: 55-65k
Closing Details: TBD
Closing Date:
EM Deposit:
List Back:
Closing Costs: buyer pays all
Escrow Company:
Bertha Ave W, Bremerton WA
SFR – Manufactured home – 2 lots – 12 stall car port – 3 car detached garage
| | |
| --- | --- |
| Year Built | 1945 |
| Beds |  2 |
| Full Bath |  1 |
| Half and 3/4 Bath | |
| Gross SF | 920 |
| Above Ground SF | |
| Basement SF | |
| Garage/Parking | |
| Water/Sewer |  Public/public |
| | |
| --- | --- |
| Lot SF | 28,314 |
| Zoning | UL |
| Land Use |  SFR |
| Assessed Year | 2018 |
| Assessed Land |  44,360 |
| Assessed Structure |  88,610 |
| Assessed Total |  132,970 |
| Tax Amount | 2253 |
| Occupancy |  Occupied/M2M |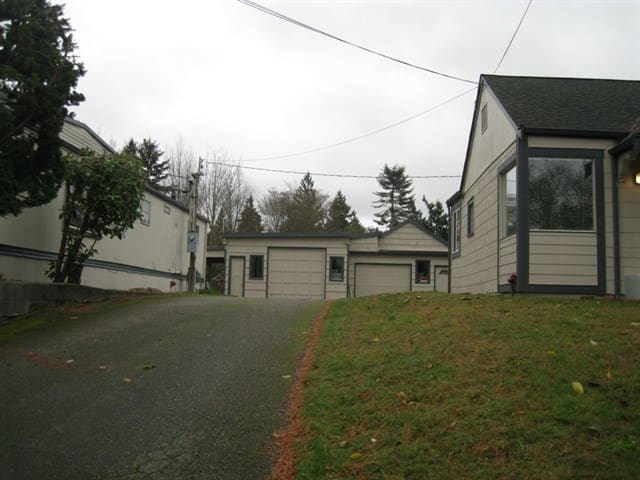 Price: $250k
FMV: $ 350k
Range for fix/flip: 25-30k
Closing Details: TBD
Closing Date:
EM Deposit:
List Back:
Closing Costs: buyer pays all
Escrow Company:
Sidney Road SW, Port Orchard
| | |
| --- | --- |
| Year Built | 1945 |
| Beds |  2 |
| Full Bath |  1 |
| Half and 3/4 Bath | |
| Gross SF | 920 |
| Above Ground SF | |
| Basement SF | |
| Garage/Parking | |
| Water/Sewer |  Public/public |
| | |
| --- | --- |
| Lot SF | 41,818 |
| Zoning | RP |
| Land Use | |
| Assessed Year | 2018 |
| Assessed Land |  43,030 |
| Assessed Structure |  12,450 |
| Assessed Total |  55,480 |
| Tax Amount | 781 |
| Occupancy |  Occupied |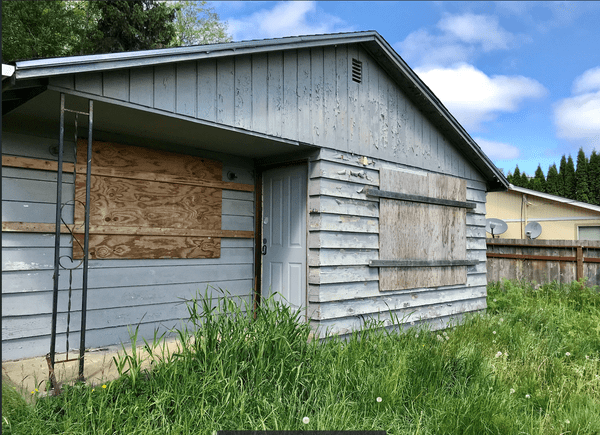 Price: $99,950
FMV: $ 250k
Range for fix/flip: 55-65k
Closing Details:
Closing Date:
EM Deposit:
List Back:
Closing Costs: buyer pays all
Escrow Company:
| | |
| --- | --- |
| Year Built | 1920 |
| Beds |  3 |
| Full Bath |  1 |
| Half and 3/4 Bath | |
| Gross SF | 1160 |
| Above Ground SF | |
| Basement SF | |
| Garage/Parking | |
| Water/Sewer |  Public/public |
| | |
| --- | --- |
| Lot SF | 6098 |
| Zoning | R2 |
| Land Use | |
| Assessed Year | 2018 |
| Assessed Land |  107,400 |
| Assessed Structure |  75,200 |
| Assessed Total |  182,600 |
| Tax Amount | 2,470 |
| Occupancy | |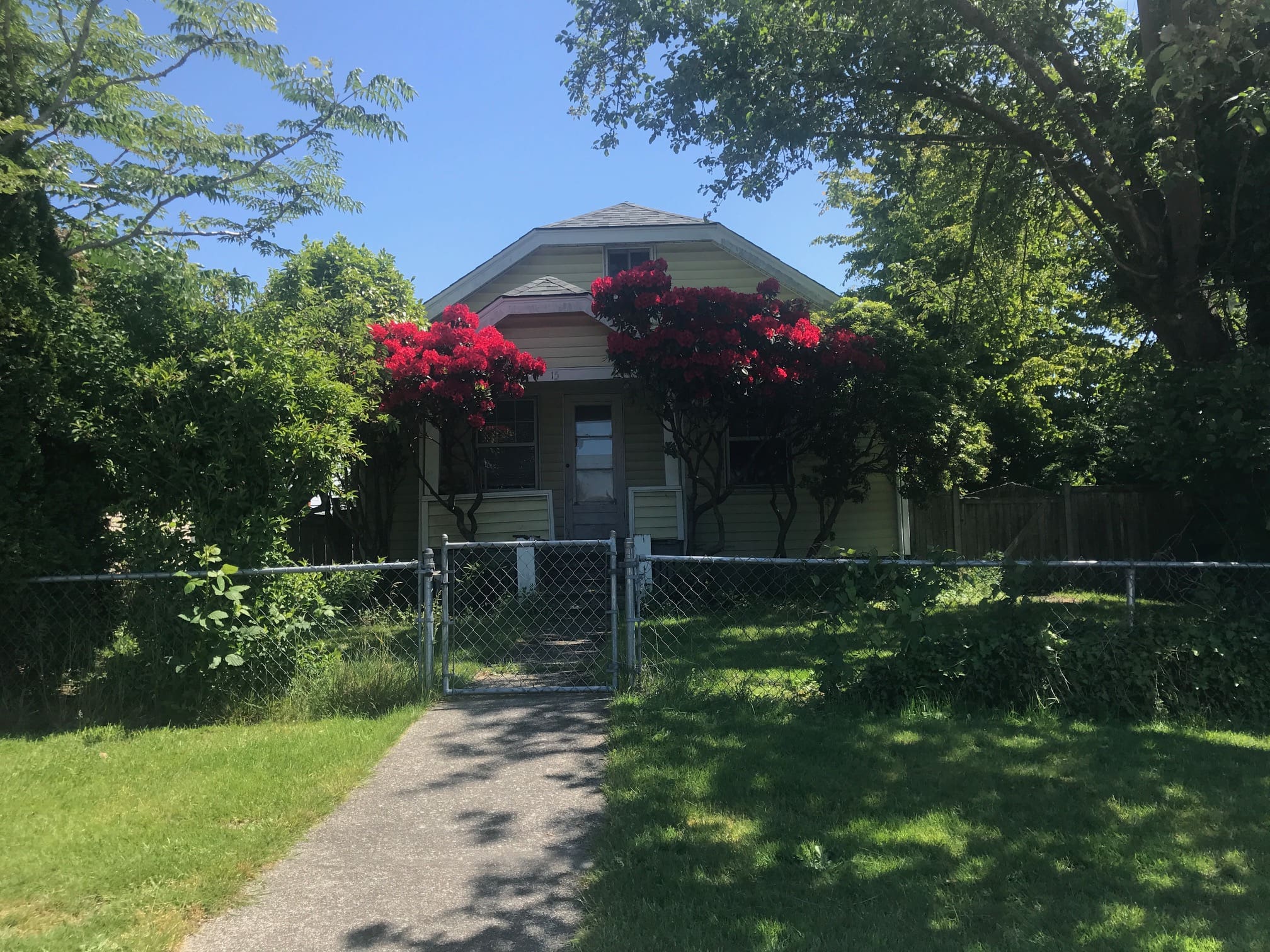 Price: $205,000
FMV: $
Range for fix/flip: 45-50k
Closing Details:
Closing Date:
EM Deposit:
List Back:
Closing Costs: buyer pays all
Escrow Company:
Existing 3 adjacent homes with potential to build 9-11 homes on a short plat
| | |
| --- | --- |
| Year Built | 1979 |
| Beds | |
| Full Bath | |
| Half and 3/4 Bath | |
| Gross SF | 2190 |
| Above Ground SF | |
| Basement SF | |
| Garage/Parking | |
| Water/Sewer |  Public/public |
| | |
| --- | --- |
| Lot SF | 123,523 |
| Zoning | R3.5 |
| Land Use | |
| Assessed Year | 2018 |
| Assessed Land | |
| Assessed Structure | |
| Assessed Total | |
| Tax Amount | 11,405 |
| Occupancy | |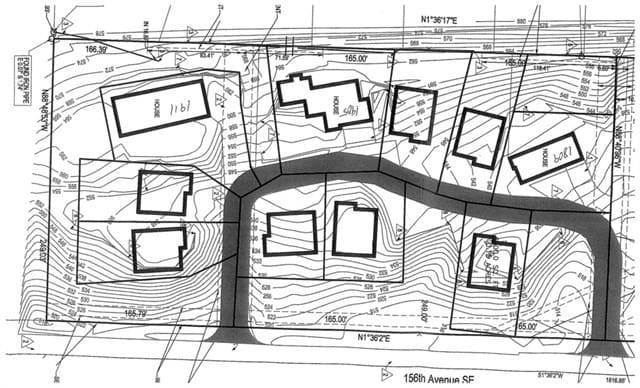 Price: $4,100,000
FMV: $
Range for fix/flip:
Closing Details:
Closing Date: On or before October 1st
EM Deposit:
List Back:
Closing Costs:
Escrow Company:
2 adjacent REO Dev lots, MR and C1-65 respectively.
IDEAL FOR MULTIPLE LOTS
| | |
| --- | --- |
| Year Built | 1973 |
| Beds | 4 |
| Full Bath | 3 |
| Half and 3/4 Bath | 1 |
| Gross SF | 2784 |
| Above Ground SF | |
| Basement SF | |
| Garage/Parking | Garage |
| Water/Sewer | |
| | |
| --- | --- |
| Lot SF | 63,240 |
| Zoning | SF |
| Land Use | RSEP |
| Assessed Year | 2017 |
| Assessed Land | |
| Assessed Structure | |
| Assessed Total | |
| Tax Amount | 4238 |
| Occupancy | |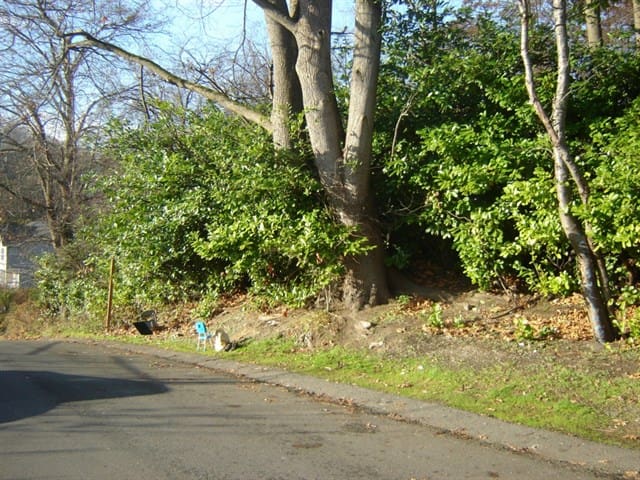 Price: $2,472,000
FMV: $3,500,000
Range for fix/flip:
Closing Details:
Closing Date:
EM Deposit:
List Back:
Closing Costs:
Escrow Company:
S 144th St, Tukwila, WA 98168
| | |
| --- | --- |
| Year Built | 1942 |
| Beds | 2 |
| Full Bath | 1 |
| Half and 3/4 Bath | |
| Gross SF | 740 |
| Above Ground SF | 740 |
| Basement SF | 480 |
| Garage/Parking | Unknown |
| Water/Sewer | Public |
| | |
| --- | --- |
| Lot SF | 35874 |
| Zoning | SF |
| Land Use | SFR |
| Assessed Year | 2017 |
| Assessed Land | 174,000 |
| Assessed Structure | 1,000 |
| Assessed Total | 175,000 |
| Tax Amount | 2,654 |
| Occupancy | Tenant |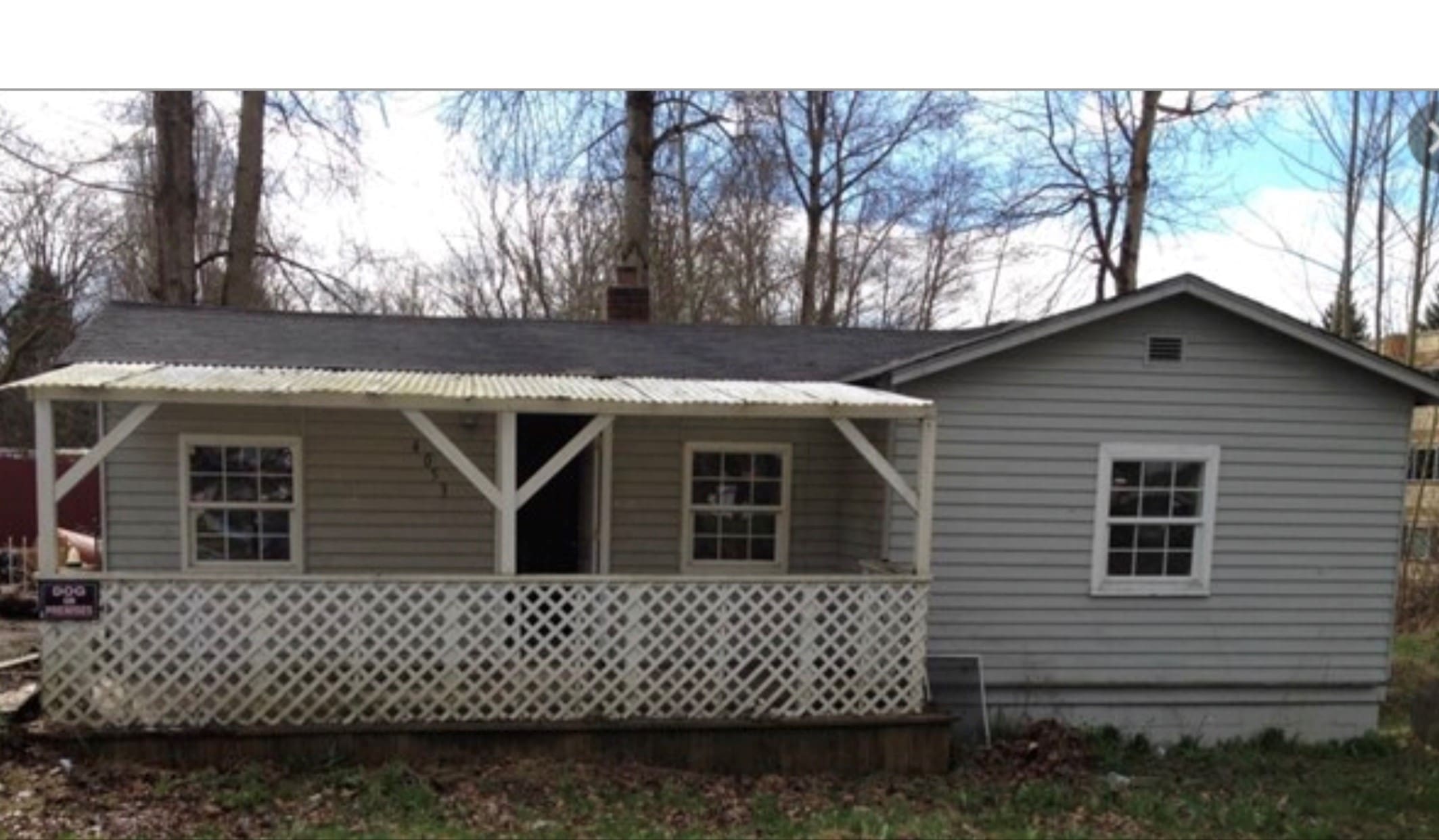 Price: $245,000
FMV: $280,000 –  $300,000 (Fixed Up)
Range for fix/flip: $25,000
Closing Details:
Closing Date: 06/14
EM Deposit:
List Back:
Closing Costs:
Escrow Company:
| | |
| --- | --- |
| Year Built | 1956 |
| Beds | 4 |
| Full Bath | 1 |
| Half and 3/4 Bath | 1 |
| Gross SF | 2130 |
| Above Ground SF | 2130 |
| Basement SF | 910 |
| Garage/Parking | Unknown |
| Water/Sewer | Public |
| | |
| --- | --- |
| Lot SF | 6760 |
| Zoning | SF |
| Land Use | SFR |
| Assessed Year | 2017 |
| Assessed Land | 208,000 |
| Assessed Structure | 220,000 |
| Assessed Total | 428,000 |
| Tax Amount | 845 |
| Occupancy | Occupied |
Price: $639,950
FMV: $890,000 (Fixed Up)
Range for fix/flip: $55k-$80k
Closing Details:
Closing Date:
EM Deposit:
List Back:
Closing Costs:
Escrow Company:
| | |
| --- | --- |
| Year Built | 1907 |
| Beds | 3 |
| Full Bath | 1 |
| Half and 3/4 Bath | 0 |
| Gross SF | 1472 |
| Above Ground SF | 1472 |
| Basement SF | none |
| Garage/Parking | Detached |
| Water/Sewer | |
| | |
| --- | --- |
| Lot SF | 14,387 |
| Zoning | RH |
| Land Use | SFR |
| Assessed Year | 2017 |
| Assessed Land | 32,480 |
| Assessed Structure | 92,507 |
| Assessed Total | 124,987 |
| Tax Amount | 1651 |
| Occupancy |  Occupied |
Price: $165,000
FMV: $300,000
Range for fix/flip: $30 – $35K
Closing Details:
Closing Date: TBD
EM Deposit:
List Back:
Closing Costs: Buyer Pays for Closing
Escrow Company:
Reese Hill Road, Sumas 98295
| | |
| --- | --- |
| Year Built | 1910 |
| Beds | 3 |
| Full Bath | 1.5 |
| Half and 3/4 Bath | 0 |
| Gross SF | 1300 |
| Above Ground SF | 1300 |
| Basement SF | none |
| Garage/Parking | Attached/1 car |
| Water/Sewer |  Well/Septic |
| | |
| --- | --- |
| Lot SF | 97,574 |
| Zoning | R5A |
| Land Use | SFR |
| Assessed Year | 2017 |
| Assessed Land | 22,600 |
| Assessed Structure | 45,159 |
| Assessed Total | 67,759 |
| Tax Amount | 851 |
| Occupancy |  Vacant |
Price: $223,000
FMV: TBD
Range for fix/flip: TBD
Closing Details: 2 Week Close
Closing Date: TBD
EM Deposit:
List Back:
Closing Costs: Buyer Pays for Closing
Escrow Company:
| | |
| --- | --- |
| Year Built | 2007 |
| Beds | 2 |
| Full Bath | 1 |
| Half and 3/4 Bath | 0 |
| Gross SF | 1952 |
| Above Ground SF | 1952 |
| Basement SF | Unfinished |
| Garage/Parking | Detached |
| Water/Sewer |  Public/Sewer |
| | |
| --- | --- |
| Parcel Number | |
| Lot SF | 11750 |
| Zoning | R2 |
| Land Use | Triplex |
| Assessed Year | 2017 |
| Assessed Land | 70,600 |
| Assessed Structure | 162,500 |
| Assessed Total | 233,100 |
| Tax Amount | 3149 |
| Occupancy | Occupied/M2M |
Price: $310k
FMV: TBD
Range for fix/flip: n/a
Closing Details:
Closing Date: May 17th, 2018
EM Deposit:
List Back:
Closing Costs: Buyer pays their 1/2 closing costs
Escrow Company: Stewart Title
| | |
| --- | --- |
| Year Built | 1918 |
| Beds | 4 |
| Full Bath | 2 |
| Half and 3/4 Bath | 0 |
| Gross SF | 1800 |
| Above Ground SF | 1304 |
| Basement SF | 616 |
| Garage/Parking | Detached 2 story/2 car |
| Water/Sewer | |
| | |
| --- | --- |
| Parcel Number | |
| Lot SF | 4356 |
| Zoning | R1 |
| Land Use | SFR |
| Assessed Year | 2017 |
| Assessed Land | 208100 |
| Assessed Structure | 165600 |
| Assessed Total | 373700 |
| Tax Amount | 650 |
| Occupancy | Occupied/M2M |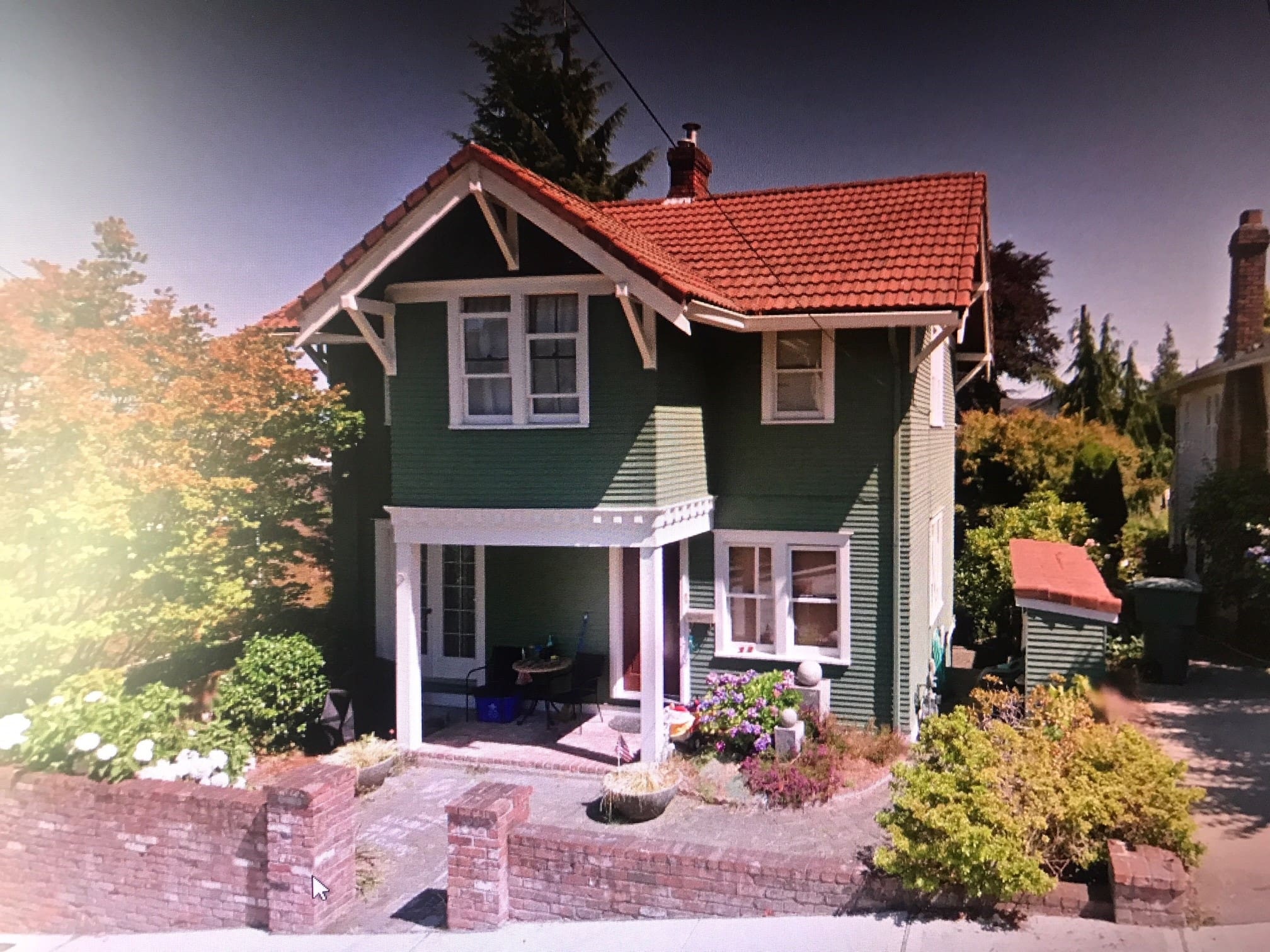 Price: $370k
FMV: $560k-575k
Range for fix/flip: $60k-65k
Closing Details:
Closing Date: n/a
EM Deposit:
List Back:
Closing Costs:
Escrow Company:
| | |
| --- | --- |
| Year Built | 1920 |
| Beds | 3 |
| Full Bath | 1 |
| Half and 3/4 Bath | 0 |
| Gross SF | 1200 |
| Above Ground SF | 1200 |
| Basement SF | 0 |
| Garage/Parking | Off Street |
| Water/Sewer | unknown |
| | |
| --- | --- |
| Parcel Number | n/a |
| Lot SF | 9000 |
| Zoning | R2 |
| Land Use | SFR |
| Assessed Year | 2017 |
| Assessed Land | 59600 |
| Assessed Structure | 95200 |
| Assessed Total | 154800 |
| Tax Amount | 2133 |
| Occupancy | N/A |
Price: $190k
FMV:325k
Range fix/flip: $45k-55k
Closing Details:
Closing Date: N/A
EM Deposit: N/A
List Back: N/A
Closing Costs: N/A
Escrow Company: N/A
| | |
| --- | --- |
| Year Built | 1927 |
| Beds | 3 |
| Full Bath | 2 |
| Half and 3/4 Bath | 0 |
| Gross SF | 1648 |
| Above Ground SF | 1648 |
| Basement SF | 0 |
| Garage/Parking | Off Street |
| Water/Sewer | Public/Public |
| | |
| --- | --- |
| Parcel Number | 4645252230 |
| Lot SF | 4200 |
| Zoning | R2 |
| Land Use | SFR |
| Assessed Year | 2017 |
| Assessed Land | 52600 |
| Assessed Structure | 139800 |
| Assessed Total | 192400 |
| Tax Amount | 2601 |
| Occupancy | Occupied |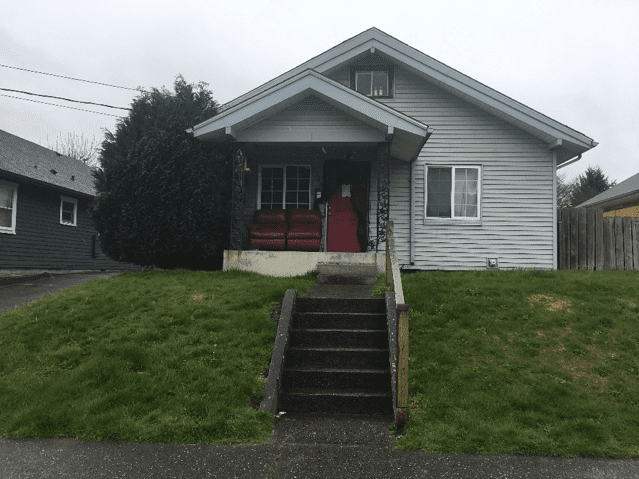 Price: $200k
FMV:
Range: $242,000-$267,000
Closing Details:
Closing Date: 4/25
EM Deposit: $0
List Back: No
Closing Costs: Buyer Pays All Title and Escrow Fees
Escrow Company: Fidelity Title
St Route 162 E, Orting WA, 98360
| | |
| --- | --- |
| Year Built | 1960 |
| Beds | 4 |
| Full Bath | 1 |
| Half & 3/4 bath | 0 |
| Gross sqft | 1848 |
| Garage/Parking | Off street |
| Water/sewer | Public/Septic |
| | |
| --- | --- |
| Lot sqft | 70132 |
| Land use | SFR |
| Assessed year | 2017 |
| Assessed land | 122500 |
| Assessed structure | 152400 |
| Assessed total | 274900 |
| Tax amount | 3764 |
| Occupancy | Occupied |
| Zoning  | R10 |
Price: $312,500k
FMV: 425k-450k
Fix/flip:
Closing Details:
Closing Date:
EM Deposit: $0
List Back: No
Closing Costs:
Escrow Company: Rainier Title